Summary
Framework/Partnership // Strategic Partnership
Project Type // Programme Management & Multi-disciplinary Services
Date Completed // Ongoing
The RAAC Programme
The RAAC Programme objectives are focused on the minimisation of the risk associated with RAAC planks, staff & patient safety, and business continuity for the QEHs services.
The exi team have been instrumental in developing a delivery strategy to address these objectives, having developed business cases and estates annex materials to secure funding.
The programme consists of the complex delivery of key activities including;
Enabling works and relocation/decant of existing users from proposed works areas.
Failsafe works to the underside of roof planks, requiring a sequential decant of existing services
Wall Protection works to vertical loadbearing raac planks,
Roof Protection works
Statutory compliance works/where applicable.
The scope of each year has been carefully developed and is driven by available funding envelope. During our analysis, we assessed Clinical risks vs. estates risks to identify an optimum sequence of works to mitigate risks to higher priority areas as swiftly as practicable. The works involved with each year of the RAAC programme are noted as follows:
20/21 Emergency RAAC Funding – Year 1 Business Case
Refurbishment of 2 wards including West Dereham & Brancaster to enable decant opportunities.
Delivery of a new Endoscopy facility to provide additional capacity to enable future failsafe of provide 2 theatres at a time in future years
Provision of Module 1 for future decant opportunities.
Preparation of business case for Year 2-4
21/22 Emergency RAAC Funding -Year 2 Business Case
Continuation of monitoring and surveying programme
Fit out of first floor endoscopy to provide new office/decant provision
Failsafe to:

Castleacre wardWindsor wards7 theatres in groups of 2 at a time, rolling programmeElm/Denver approach corridorSDEC & remaining Physio and Gym areaEstates Block – c.25% of total areaRudham/Windsor approach corridor

Failsafe & full refurb to become a clinical decant ward to Wolferton Ward
Enabling works with the New Build of Day Nursery and Vaccination centre
Decant of existing staff from various works areas
Demolition of Inspire Building (RAAC eradication)
Delivery of Module 2 and 3 for office and admin decant
Preconstruction and commencement of the Wall Protection Works
Preconstruction and commencement of former endoscopy ward area
Preparation of business case for Year 3-4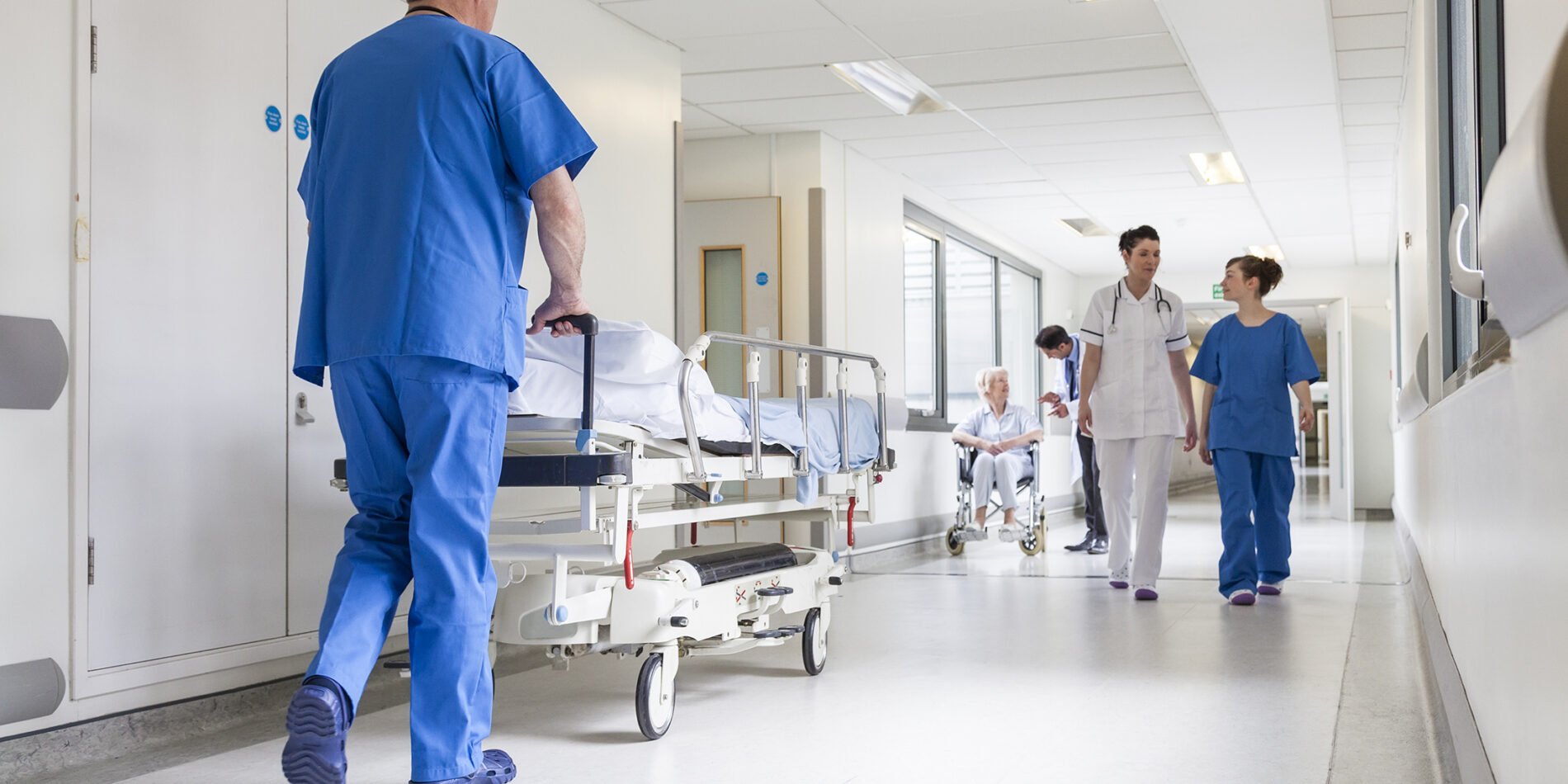 22/23 Emergency RAAC Funding -Year 3 Business Case
Reprovision of the discharge lounge and inpatient beds
Demolition to West Wing OP incl. Discharge Lounge
Failsafe to:

Elm WardFeltwell WardGayton WardNecton/Oxborough Approach corridorFeltwell/Gayton approach corridorNecton WardOxborough WardLeverington and Marham WardRudham WardLeverington/Marham approach corridor

Roof Works –strip existing and replacement
Walls Failsafe & Preservation Works
Continuation of monitoring and surveying programme
23/24 Emergency RAAC Funding -Year 4 Business Case
Continuation of monitoring and surveying programme
Failsafe to:

CSSDHub & KitchensMain Entrance & PALSCentral Delivery Suiteremining Estates Block – 75%

Main Hospital Street/Entrance area

Roof Works –strip existing and replacement
Walls Failsafe & Preservation Works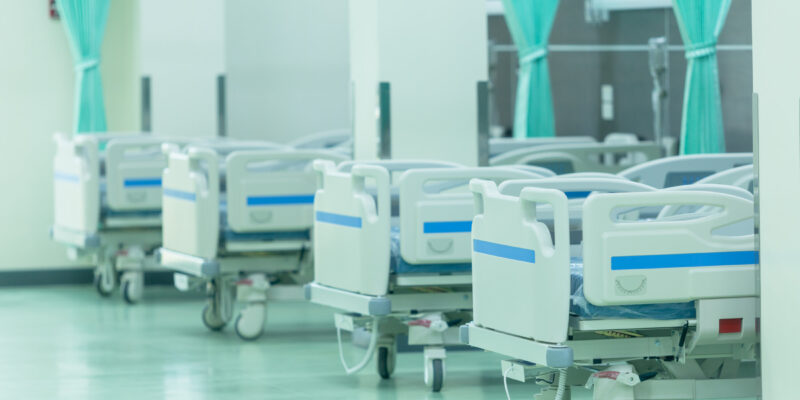 Service
exi originally partnered with QEHKL in Spring 2021 to deliver the RAAC 'Emergency Funding' Business case and the delivery of associated works for a programme of works which provided necessary decant opportunities for a progressive installation of failsafe solutions across the existing RAAC estate.
Our multi-disciplinary approach provided Programme and Project Management, Cost Management at Programme and Project levels, Architectural, Principal Design, building services, Healthcare Planning, Civils and structural engineering and digital advisory services and Business Case Authorship services to develop a Short-form business case and estates annex in rapid time (6-week period) to secure emergency funding and enable the year 1 Programme to get underway in July 2021. This £20.6m investment was needed to be expended by the end of March 2022, which required a high focus on sequencing and programming to ensure successful delivery in a short period.
The business case was the subject of significant scrutiny by national and regional NHSE colleagues to seek the necessary assurances in the delivery strategy and detail within the business case, resulting in a successful funding approval.
Once funding was secured, exi provided multi-disciplinary services to deliver the technical solution to ensure each of the projects in the programme were delivered in line with the approved business case. This one-team approach enabled an efficient approach to the technical challenges that presented themselves and has been a great example of our strong culture of Excellence in Delivery.
With the lessons learnt from the year 1 business case and delivery process, exi were subsequently appointed to develop the strategy for Years 2-4 in detail and provide further business case and estates annex services to support the completion of a further, more refined funding bid. This business case sought for the full capital allocation available at £30.8m and formed the basis for delivery of Year 2 works.
Midway through year 2 activities, we were challenged with resequencing the planned works to accommodate winter pressures and wider clinical objectives. We were able to work through this process and deliver an alternative strategy to conclude the remaining 6months of the programme, to ensure we met the spend and failsafe % objectives set out in the original approved business case and maintain confidence with NHSE colleagues in our ability to deliver and manage large capital investments.
Again, with the lessons learnt from years 1 and 2, we developed a further detailed delivery strategy for year 3 and 4, to secure a further £60m for delivery over the next two years. This business case was the subject of a further 'deep dive' review from regional and national NHSE and RAAC colleagues to provide the necessary assurances, with great success. Further confidence was given with the content of this business case and Trust Board approval has been secured. We anticipate formal approval of this business case from National colleagues in the coming weeks; as we prepare for the commencement of Year 3 works from April 2023 onwards.