Summary
Framework/Partnership // Strategic Partnership
Project Type // Programme Management
Date Completed // March 2022
Background
Approximately 79% of the QEHKL estate was constructed using Reinforced Autoclaved Aerated Concrete ("RAAC") planking, which have been noted by experts to be nearing their useful lifespan, which presents a significant health and safety risk to patients and staff.
Implementing a failsafe solution across the Trust is therefore imperative to help mitigate this risk in the short to medium term, whilst a longer-term solution is developed.
The scheme
The Year 1 Programme activities focused on the minimisation of the risk associated with RAAC planks. The main activities for year 1 were packaged up into a number of separate components to provide flexibility in the procurement of each, as follows:•
Relocation of existing users – to provide vacant possession to Brancaster and West Dereham ward areas. The Churchill Unit was refurbished to become an Outpatient unit with services from urology, rheumatology, pain management & Women's Health – The works associated were procured via framework direct appointment to local contractor. A Traditional JCT form of contract was used for the delivery of these works.
Ward refurbishment works – Brancaster & West Dereham – The works associated were procured via framework direct appointment to local contractor. A Traditional JCT form of contract was used for the delivery of these works.
A new build Endoscopy facility – The theatre decant space is being created following a review of theatre activity and relocating scoping activities into a new MMC endoscopy facility that will then allow theatre time to be realised to minimise the impact of creating a rolling two theatre decant space. This investment offers better value for money and is a more sustainable solution than the implementation of modular or temporary theatre units. This project was procured using the Shared Business Services Framework for expedience. A D&B JCT form of contract was used for the delivery of these works.
Further Business Case for the Failsafe Works for years 2/3 – During year, the technical team will prepare and coordinate a Business Case for the failsafe works to be undertaken in years 2 and 3
The Trust's appraisal for this project has covered a broad range of options, considering different requirements relative to the programme's scope. The intention over 3 years will be to release areas into decant on a rolling basis, using the refurbished wards completed in Year 1.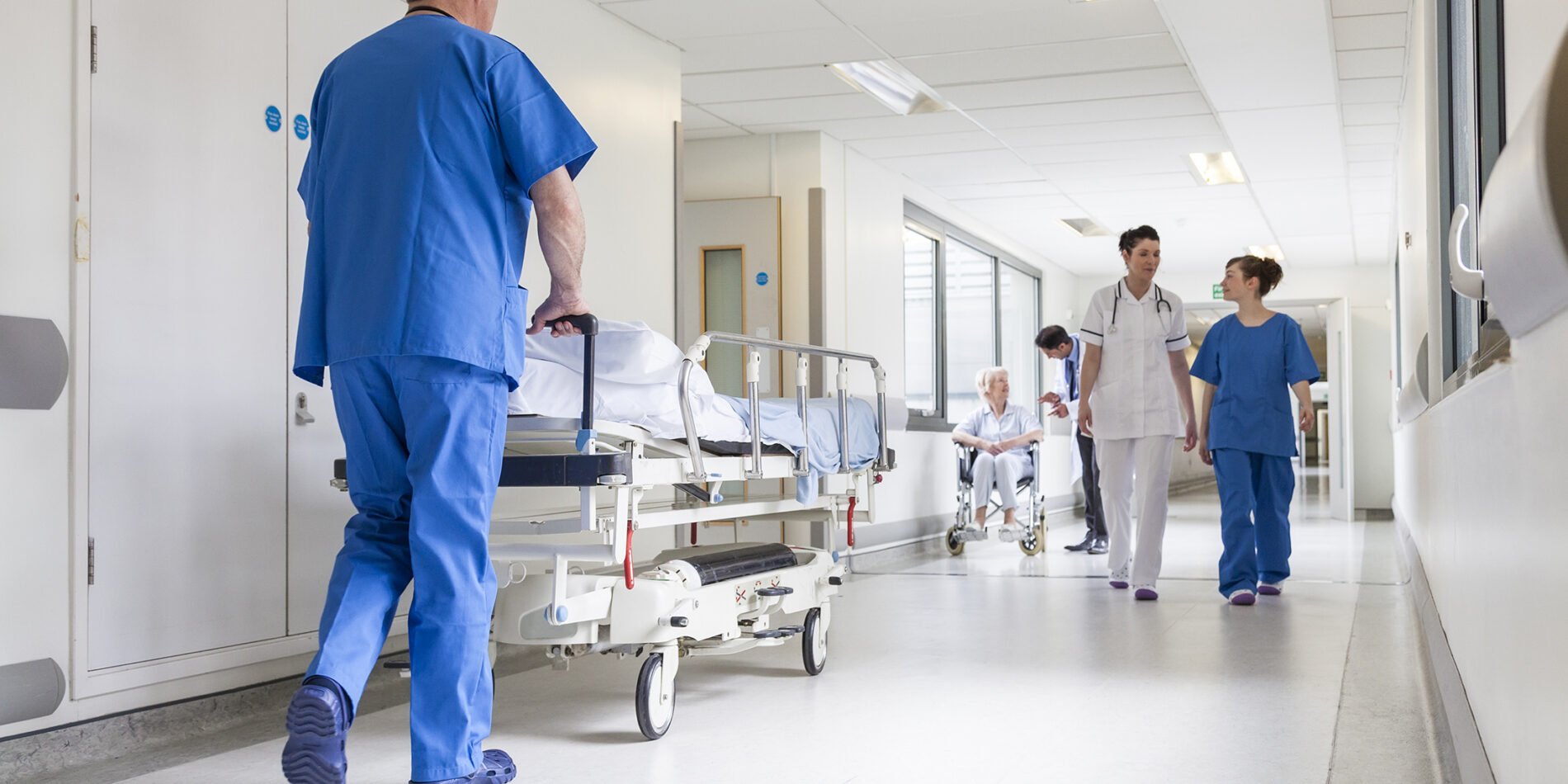 The journey to date has included:
Identification of the need to submit a capital bid 'at pace' for £20.695m for 21/22;
A high-level exercise to explore opportunities for decant, including available space, identification of priority areas and critical mass for decant.
Technical surveys undertaken on the proposed development zones to understand architectural fit and available engineering infrastructure.
Development of a modular solution to promote the use of Modern Methods of Construction (MMC);
Deeper dive with input from operational leads, to confirm decant opportunities and operational transition process.
Outlining and appraisal of refurbishment opportunities as the primary solution for decant due to the extremely constrained site.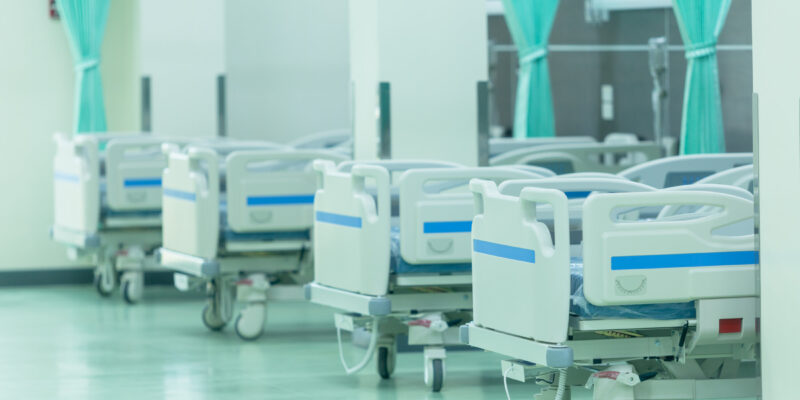 The service
exi Project Management partnered with QEHKL in Spring 2021 to deliver the RAAC Emergency Funding Business case and the delivery of associated works for a programme of works which provided necessary decant opportunities for a progressive installation of failsafe solutions across the existing RAAC Estate
Our multi-disciplinary approach provided Strategic and Technical Advisory, Project Management, Design, Cost and Business Case Authorship services to develop a Short-form business case in rapid time (6-week period) to secure emergency funding and enable the year 1 Programme to get underway in July 2021. This £20.6m investment was needed to be expended by the end of March 2022, which required a high focus on sequencing and programming to ensure successful delivery in a short period.
Our Programme management role included;
Day to day management of Programme activities on behalf of the Trust;
Cost management at programme level, with a keen focus on cashflow as the financial year progressed;
Reporting and regular communication with RAAC NHSEI colleagues at Regional and national level;
Programming and sequencing advice to align the critical path, monitor performance and provide a framework for delivery;
Management of Early Warning Notice and Management of Change systems to keep close control of project issues and provide control mechanisms to Programme stakeholders to manage the works effectively
Outcomes
The tangible capital assets from this programme will be:
A 1250m2 new build endoscopy unit
3No Refurbished wards for future clinical use
1250m2 of additional space for administration functions (to enable future decant) – First floor of endoscopy
Provision of new safer environments from the implementation of failsafe solution to various areas across the trust (Gym/NICU etc) for better patient safety, experience and outcomes
Enabling the commencement of a broader failsafe and RAAC eradication programme across the Trust estate by the provision of decant space. Additional funding will be required to realise this in years 2 and 3 and will be covered via separate business cases.