exi are providing Project Management and Employers Agent services for the remedial fire safety improvements and refurbishment for a 405unit Student residential development on Manchester Road, Huddersfield on behalf of Hudd Student Living Ltd.
Summary
Framework/Partnership // Strategic Partnership
Project Type // Refurbishment
Date Completed // Ongoing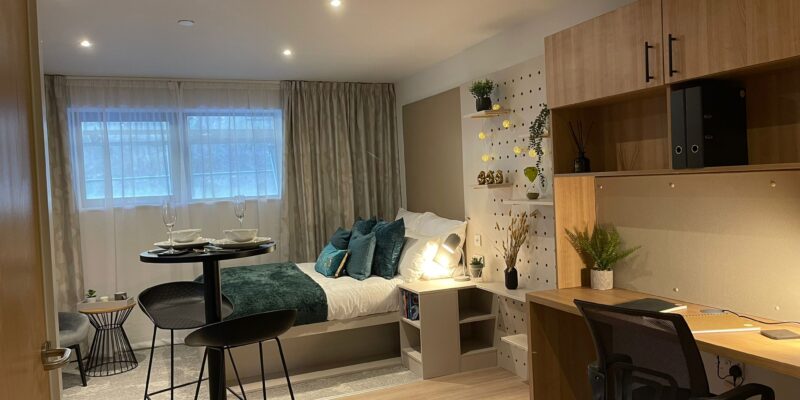 Appointed by a private developer to support the delivery of a significant 'rectification works' contract, as the existing buildings were condemned in 2018 for multiple non-compliances with regards to fire regulations and prohibition notices prevented occupation until necessary works were undertaken.
Significant non-compliances were found with respect to fire stopping, fire compartmentation and type of/detailing of external cladding.
The external cladding is being fully replaced with upgrade works to the internal fire compartmentation to bring in line with regulations. Close liaison with Building Control and the Fire Officer is required to allow prohibition notices to be lifted.
In addition to the 'remedial' works for compliance purposes, the Developer is enhancing the internal specification to improve desirability and meet the demands of the modern student residential market.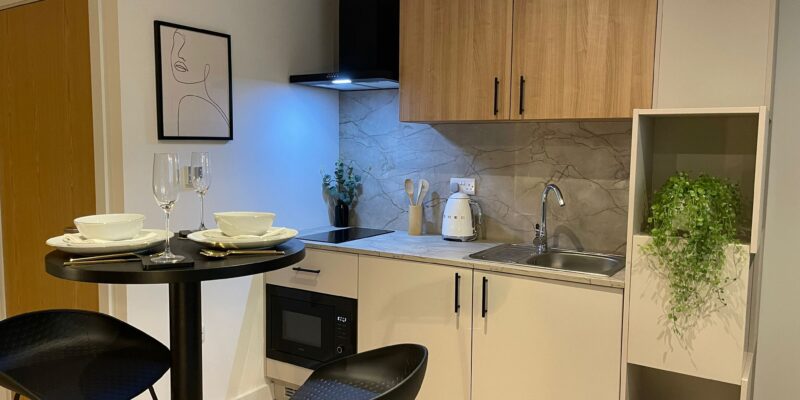 The Services
Services being provided cover the delivery of the scheme from RIBA stages 3 through to Stage 6, with key objectives noted as follows.
To provide PM support to the respective design teams to support the timely preparation of RIBA Stage 4 design
To facilitate the team to develop a set of Employers Requirements to use in the formal procurement of a D&B Contractor (single stage negotiated tender process)
To undertake a negotiated procurement exercise alongside the employers selected partnering contractor and make a recommendation for their appointment, such that a building contract can be engaged.
To administer a JCT Design and Build contract, through to Practical Completion and handover, including necessary Cost Management duties