Summary
Framework/Partnership // Partnership
Project Type // New Build
Date Completed // 2022
The Scheme
exi were appointed by Castlebridge to provide project management and building services to lead the delivery of a new 100 key boutique hotel development as part of the wider Friargate development in the heart of Coventry. exi continue to work in partnership with all key stakeholders to ensure the project is a success and provides a much-welcomed addition to Coventry's hotel & F&B offer.
Full planning consent has been granted and construction works commenced in January 2022 – with an opening date early 2023.
The site is immediately adjacent a pedestrian boulevard that provides the main approach from the railway station to the city centre. Coventry train station is one of the busiest in the UK so the hotel will provide a high-quality alternative to others nearby and it will also add to the emerging F&B offers that are being opened in and around the city centre.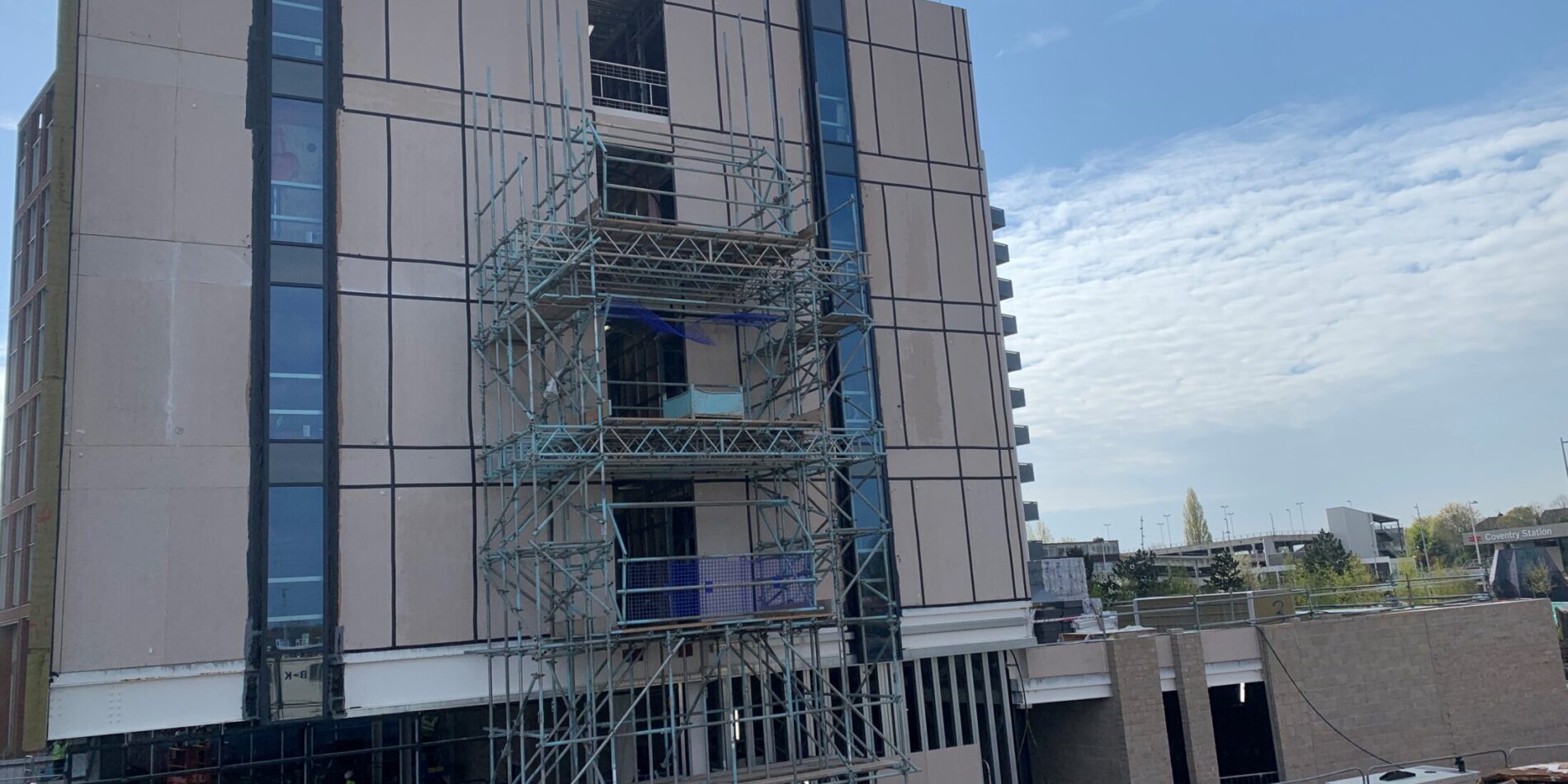 Service
exi Project Management partnered with Castlebridge to provide project management support from inception through to completion, for a new build hotel development in the Friargate area of Coventry.
exi Project Management are also appointed by the Local Authority to undertake necessary enabling works to ensure a serviceable site, with the planning coordination and delivery of incoming utilities services into the development zone in a timely manner.
The multi-party partnership between exi, Local Authority and the developer is continuing to operate well and exi are continuing to provide the pivotal role in this complex programme ensuring all parties' needs are met and their aspirations included.
Added Value
The site is located within the Friargate masterplan and situated in a high footfall area adjacent to the City's busy train station. Careful planning and coordination has been required to ensure logistics and delivery methodologies are thought through and incorporated into the scheme from an early stage, to aid a smooth construction delivery. Considerable engagement has been undertaken to ensure the needs of various local stakeholders are met.
With turbulent market conditions throughout the procurement process from Brexit/Covid etc, exi worked with the contractor and the wider professional team to provide a design solution within the client's budget that also exceeds expectations.
exi acted as the single point of contact for the client and the appointed design team. exi maintained communication lines and held strong on governance with a focused approach to delivery to help ensure risk, change and costs were controlled and managed throughout.
exi worked closely with the clients' operational team to ensure the ICT; catering; front and back of house systems responds to customer demand and we provided an interface between the client and Local Authority to ensure all necessary approvals were granted in line with programme requirements.