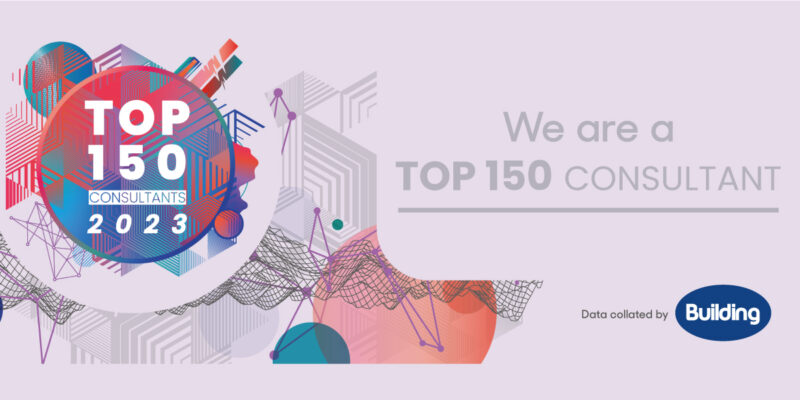 We are hugely proud to have been recognised as a Building Magazine Top 150 Consultant in their 2023 annual league tables, where we feature in 2023 Top 150 Consultants, Top 50 Project Managers and Top 50 Engineers.
As we are in our 10th year of business, it's great to see that our continued growth, talented people and extensive industry knowledge has moved us into 102nd place for highest growth rate, with recognition across key disciplines as follows;
– placed 46th in Top 50 Engineers
– placed 49th in Top 50 Project Managers
The review considered over 300 of the top consultancies in the country with assessment against a number of metrics including staff numbers, recruitment, wage patterns, areas of work, work expectations and recognises our growth in turnover, growth in size and scale of our business and includes project success, talent development and workplace culture.
This is a testament to our continuous drive to delivering excellence and we are grateful to our people, clients, and friends within the industry for their support over the last ten years.
We look forward to climbing the table further in the coming years and continuing to make a continued positive impact to our clients and communities
Back to News