Summary
Framework/Partnership // Partnership
Project Type // Extension
Date Completed // August 2022
In September 2019, Coventry City Council commissioned the expansion of schools to accommodate the growth in pupil numbers in secondary schools across the city.
Ernesford Grange required a pupil intake at the end of 5 years of organic growth of 1050 pupils (plus 6th form provision) with the school having previously provided 900 places for children aged 11 – 16 (plus 6th form provision).
The £2.8m phase 1 project was previously delivered by exi to include a single storey extension to Riverbank Academy to increase the number of commission places by 164. Phase 1 works also included enabling works, a MUGA (Multi Use Games Area) pitch, car park and incoming services infrastructure.
As a result of pupil demand, phase 2 of the Ernesford Grange School extension project in Coventry was commissioned, comprising of a 3-storey extension to the existing school including a state-of-the-art lecture theatre.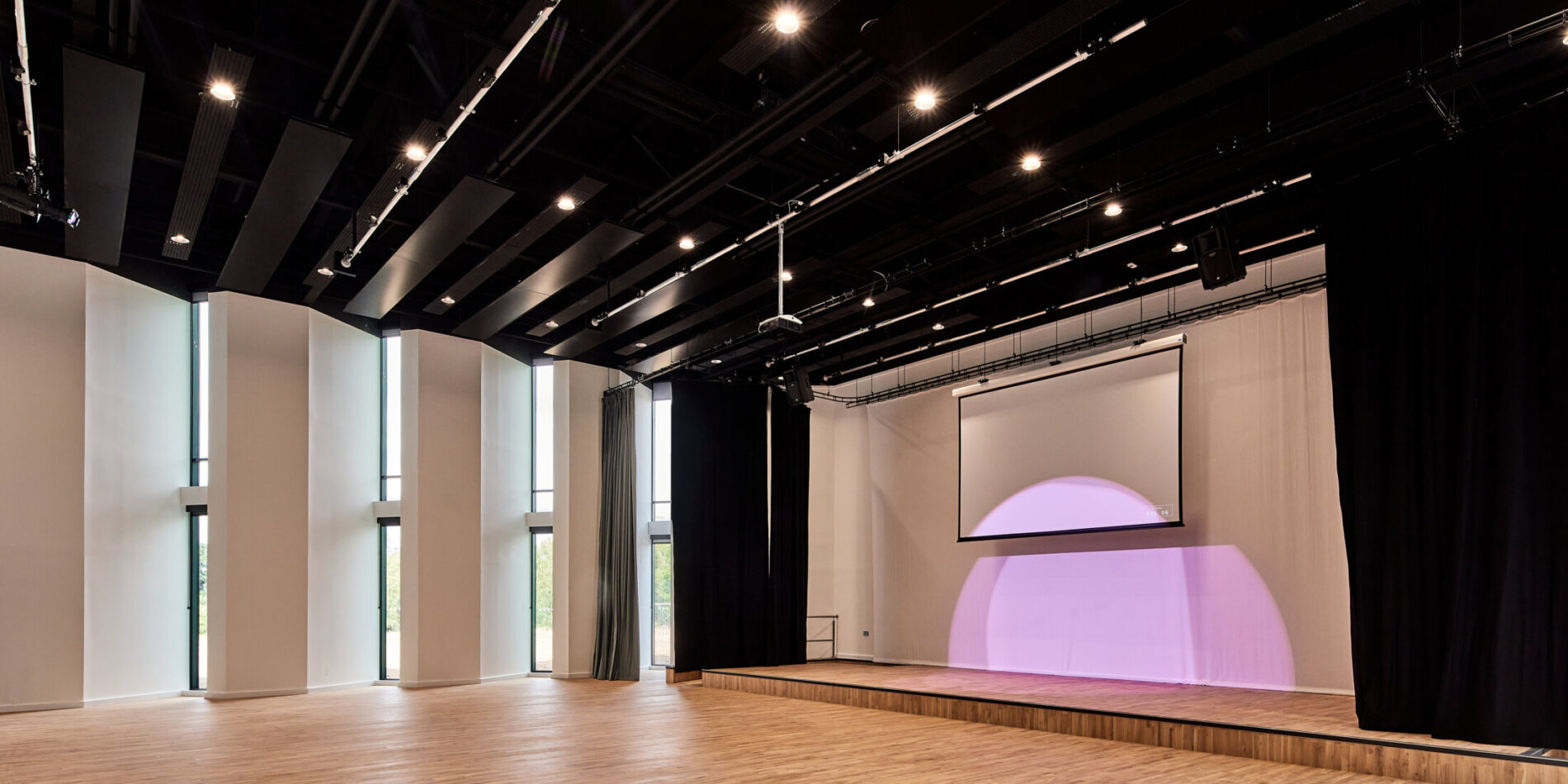 Service
Having successfully delivered phase 1, exi were delighted to continue their role as part of phase 2 via the Council's competitive tender process.
exi were appointed to the project to deliver Employer's Agent and Quantity Surveyor Services in line with the RICS Standard Form of Consultant's Appointment 2019 edition which covered RIBA stages 1-6.
exi fulfilled the above stages by providing a robust cost planning service to inform the budget followed by concise ad-hoc cost advice during the design stages, culminating in a thorough competitive tender process leading to contract award and construction.
This project is a fine example of utilising local supply chains to support the local community as all key stakeholders of this project were Coventry based. We worked collaboratively throughout the lifetime of the project with the employer – Coventry City Council, the client – Ernesford Grange & Riverbank Academy, the architect – Lucas Architects, and the local Contractor – Deeley Construction.
This local and collaborative approach ensured that good and transparent relationships were maintained as a continuation of phase 1. This was key in delivering an end product that was well designed through thorough pre-construction client user engagement meetings and on time, taking into consideration school closures, summer holidays and summer term opening deadlines as well as being within budget.
It's been a great team effort – let's hope we can repeat this again sometime in the future.
During construction, monthly progress meetings were held with key stakeholders from the school to ensure a joined-up approach, with notifying the client of any design, access, time, and cost pressures.
As part of the construction process, a robust change control procedure process was employed by exi to ensure that costs were agreed prior to any works commencing and with the appropriate stakeholder budget being identified.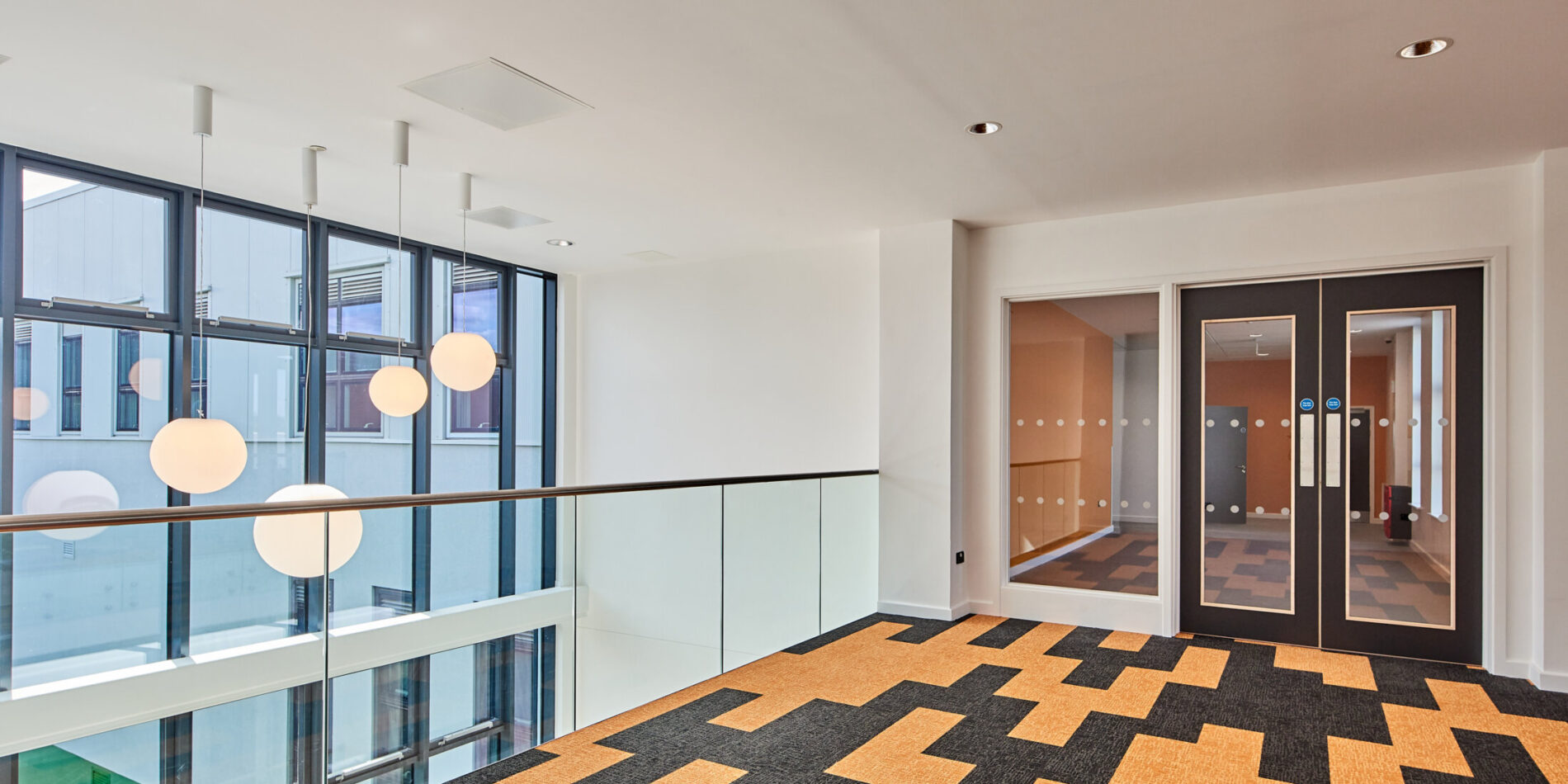 Added value & Outcomes
Through a combined Employers Agent and Quantity Surveyor role, exi gave the employer and client added value both financially and through a good working relationship.
This approach enabled a single point of contact to implement the partnerships made in phase 1 and utilise them throughout all stages in a transparent and detailed method of working.
A good example of this approach was the value engineering exercise whereby the working relationship between exi, the employer, the architect and the contractor was maximised to reduce costs by circa £460k without impacting the quality of the end product and as a result not damaging the client's needs.
Whilst the value engineering exercise was initially successful, as with most construction projects there were further cost issues that affected project delivery. Due to continuing Brexit/covid 19 market conditions and client requirements, some of the value engineering totalling £44k was not realised. exi's experience in cost control ensured that despite this, the variation account was well managed through to final account and the project remained within budget.
With proactive management, we ensured effective communication was upheld with School stakeholders and made sure the equipment, furniture and IT installation were delivered in an efficient and timely manner. As well teacher preparations for the upcoming new school term were given 1 week earlier than the contract completion date.
The client's need was successfully met and Ernesford Grange now forms a large part of the general improvement to local Coventry education in line with Coventry City Council's secondary school 2022 wave.
I would like to take the opportunity to thank everyone for their hard work over the past 2 years at both Ernesford Grange and Riverbank Academy. I know the School and Education are very happy with the end result and I have no doubt that this is due to the dedication and diligence of Deeley Construction, Lucas Architects, BWB, and Exi-Group. It was a job well done. Thank you to everyone on the team.